Genital Herpes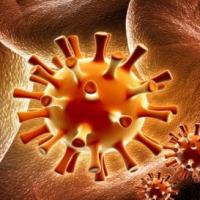 Genital herpes is the name given to infection of the genitals (private parts) with a virus called Herpes simplex virus. Herpes simplex virus is the same virus that causes cold sores on the face.
Genital herpes is a long-term condition. It causes symptoms such as blistering and ulcers around the genitals. These symptoms come and go.
Symptoms
Most people with genital herpes never get any symptoms. Most never even know that they are infected. However, for the unlucky few that do experience symptoms, genital herpes can be painful and very distressing.
The first symptoms of genital herpes may appear days, months or even years after you become infected. You might worry that your partner has been cheating if you or they develop symptoms of genital herpes. In truth, you or they may have had the virus for years without even knowing.
Most people find that the first outbreak of symptoms is the worst. After this outbreak, the virus remains in your body. The symptoms might come back again later, but they tend to be milder and clear away faster.
During an outbreak of genital herpes, you may notice blisters around your genitals, anus, buttocks and thighs. These blisters may burst, leaving behind small, painful ulcers. It may be painful for you to pass urine. You might feel generally unwell, with fever, headaches, muscle aches and feeling sick.
Some people notice that they get 'early warning signs' before an outbreak of symptoms, such as tingling or burning in the affected area. During this time, you are more likely to pass the virus on to other people if you have sex or foreplay. You are also likely to pass of the virus if you have sex during the outbreak itself.
Getting tested & treatment
The tests for genital herpes are more accurate if they are carried out during your first outbreak of symptoms.
The doctor or nurse will need to examine you and take a swab to look for the Herpes simplex virus. This simply involves wiping a cotton bud or small piece of plastic over the affected area. This is then sent to the laboratory to look for the virus. It is important to remember that, even if the result of this test comes back negative, you may still be infected with Herpes simplex.
In most cases, an outbreak of genital herpes clears away by itself. However, if your symptoms are particularly bad, you may need antiviral tablets such as acyclovir. Antiviral tablets are not a cure for genital herpes. They work by preventing the virus from multiplying, making it easier for your body to regain control
For more information on genital herpes please see this page.